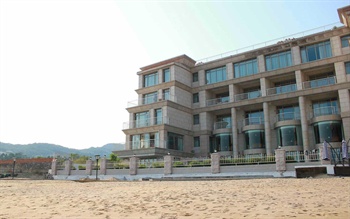 Located by the beach on Huandao Road, the Titan Paradise Xiamen Hotel (Tianlang Yishuiwan Dujia Jiudian) is 8 km (5 mi) from downtown Xiamen. Xiamen Gaoqi International Airport and Xiamen Railway Station are both about a 40-minute drive away.
Dining options on the premises include Chinese and Western restaurants, a coffee shop, a tea house and a lobby bar.
Business travelers can make use of the business center and function rooms to host meetings, conferences and events. This four-star Xiamen hotel also offers free parking and Wi-Fi access is available throughout the property.
When it comes to recreation, guests can relax at the spa, lounge by the outdoor pool or unwind in the karaoke rooms.